Welcome to Noble Structural Group
Noble Structural Group (NSG) is a structural engineering firm located in Brevard County, Florida that specializes in the design of industrial facilities and civil utility infrastructure. The firm has served as the structural engineer of record on over 70 water and wastewater treatment plant facility projects as well as numerous launch related facilities at Kennedy Space Center and Cape Canaveral Air Force Station. NSG also serves multiple municipalities under continuing utility engineering contracts.
NSG is comprised of experienced professional engineers and designers. Our goal is to work cooperatively with all design team members to produce an efficient solution for a given project. Through the organized planning and effective communication with our clients, NSG has successfully met the design objectives for many projects in both the private and public sectors. NSG's structural engineers utilize the latest engineering design software and all of its engineers are STAAD Certified.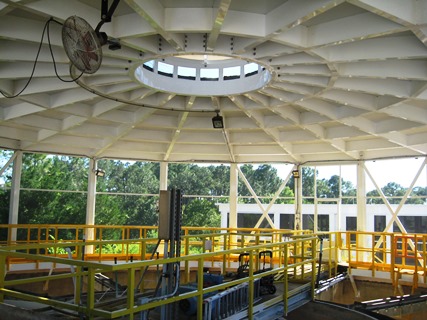 Structural Engineering For:
WTP Facilities
WWTP Facilities
Civil Infrastructure
Aerospace Facilities
Specialty Steel
Specialty Aluminum